The concept of ASK is simple: Giving. We give more than we take; we give every child the best in healthcare; we give them the hope and support to live a healthier life. That's why when we get a contribution; we give it to the child as healthcare worth four times the amount, with equal aid from ASK,Aster Medcity Hospital Kochi or Aster CMI Bangalore.The ASK Foundation also extends a helping hand to children who are being treated in empanelled hospitals other than Aster Medcity & Aster CMI , by providing all possible treatment assistance.
ASK has already provided healthcare assistance to hundred and above children so far. To be a part of us, to gain the benefits of our initiatives, please contact us.
All donations to Aster DM Foundation and Aster Sick Kids (Unit of Aster DM Foundation) are eligible for availing tax exemption U/s80G of the Income Tax Act,1961.
Our PAN: AABTD5744R
For donation related queries, please contact us at [email protected]
You too can contribute to ASK and help gift healthy lives to children. When a child's life is saved; the entire family's life changes for the better.
donate to aster sick kids now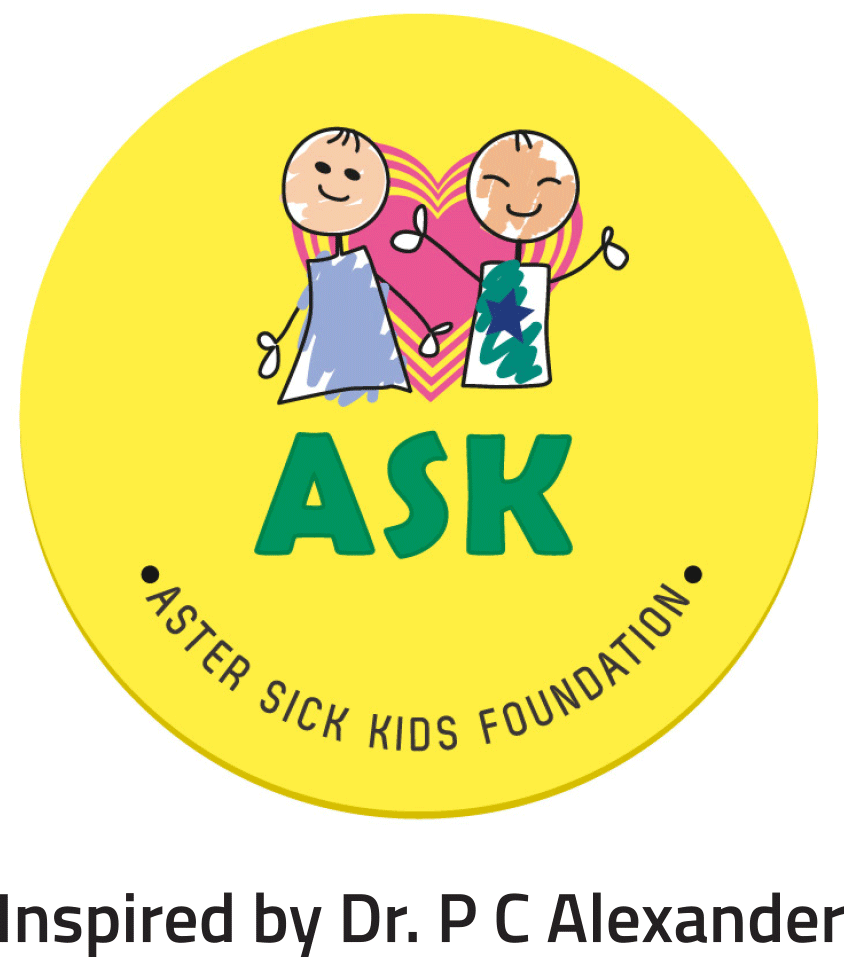 You too can contribute to Aster DM Foundation to provide and promote healthcare support and medical relief service to people of the economically weaker section of the community
DONATE TO ASTER DM FOUNDATION NOW